Research the 2023 Chevy Bolt EV & EUV in St. Albans Vt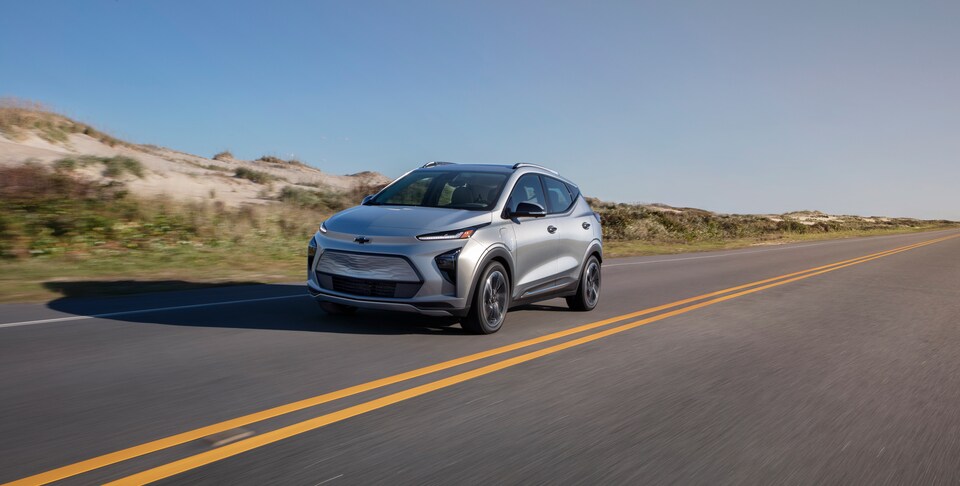 A Brief Comparison Between the New 2023 Chevrolet Bolt EUV and EV
Chevrolet is expanding its electric car lineup with a larger crossover model called the Bolt EUV. The Bolt EUV shares many of the same components as the Bolt EV, including a 65-kilowatt lithium-ion battery pack and a single electric motor powering the front wheels. It's been designed to be a more practical electric vehicle with an extended roofline, extra cargo space, and standard roof rack rails. At Handy Chevrolet near Plattsburgh, we'll take you through the most critical aspects of this vehicle.
Space
The Bolt EUV is roomier than the regular Bolt EV and features a roof rack for carrying cargo. On the other hand, the Bolt EV is a small electric car with just over five inches of ground clearance, which makes it easier to park in urban areas than other plug-in vehicles.
Nonetheless, the additional length gives Bolt EUV extra headroom in both rows, improving comfort. The cargo area includes a storage bin for small items like phone cords or snacks and an underfloor compartment for storing charging cables. Those can add up to some pretty significant savings if you have to have them installed professionally.
These two Chevy vehicles have a few upgrades to their cabin, including two touchscreen displays and the latest version of GM's infotainment software. It also has wireless Apple CarPlay and Android Auto capability and a wireless charging pad for compatible smartphones.
Performance
The Bolt EV has a range of approximately 259 miles, while the Bolt EUV ranges about 250 miles. With a 200-horsepower electric motor that solely drives the front wheels and delivers respectable performance, the EUV and EV can compete with many of their rivals.
The Bolt EV is a little quicker since it has to carry 90 fewer pounds. The Bolt EV sprints from 0 to 60 miles per hour in a respectable 6.5 seconds. The EUV clocks in at 7.0 seconds, half a second slower than the same speed. Additionally, the Bolt EV is more agile and simple to control in crowded areas and around town.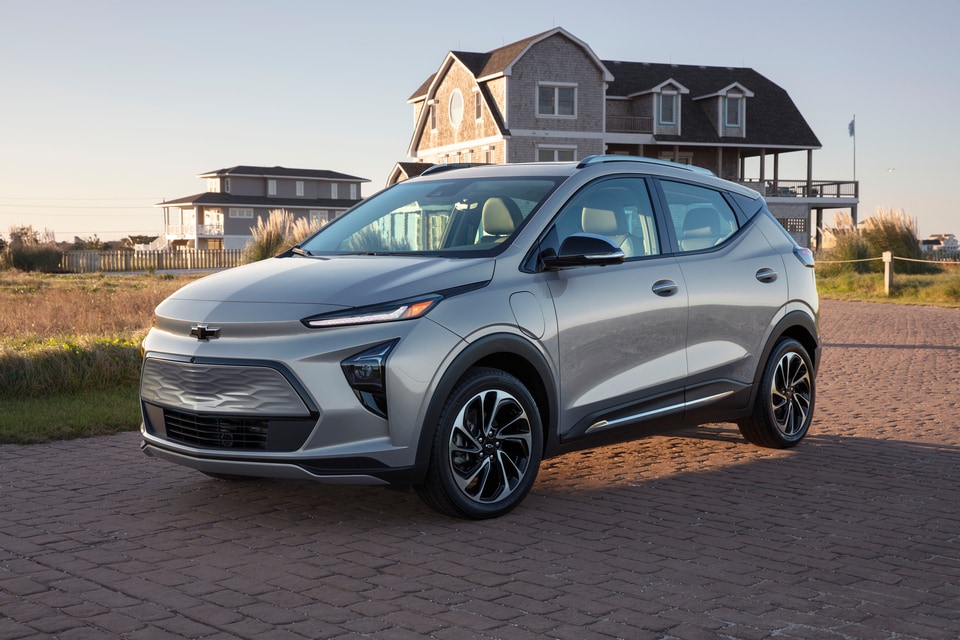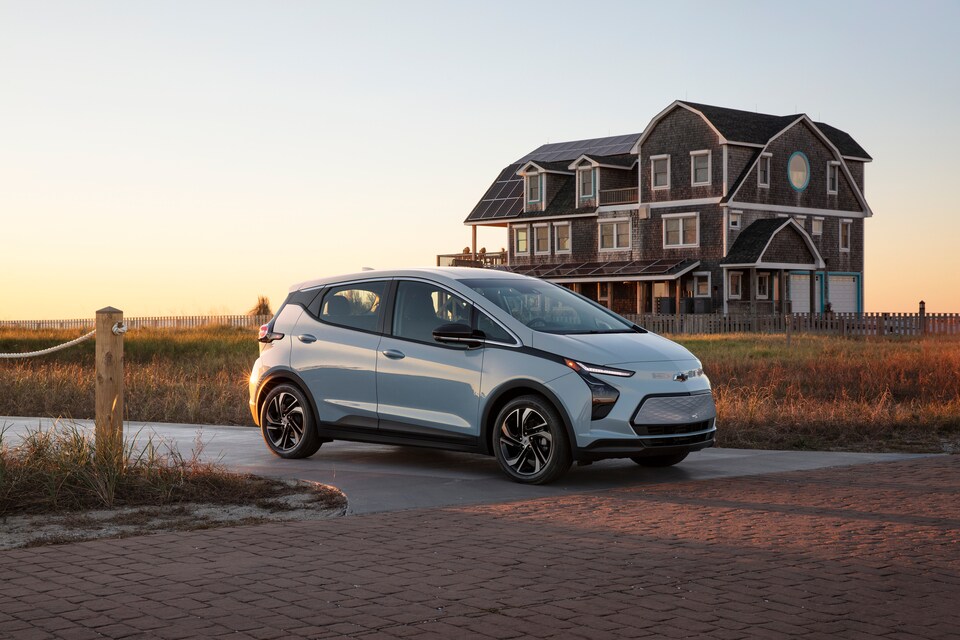 Design
The Bolt EUV is an efficient and comfortable car, but it doesn't have the same design as the Bolt EV. The extended roofline and longer wheelbase give it more space inside. The cargo area is also larger, although only a little.
Despite being 6.3 inches longer, 0.2 inches wider, and 0.1 inches higher, the EUV offers 16.3 cubic feet of room behind the second row and 56.9 cubic feet with the back seats folded, which is less than the Bolt EV's 16.6 cubic feet and 57 cubic feet, respectively.
This might be caused by the roofline's slope, which deprives the trunk of some valuable storage space. Our staff at Handy Chevrolet near Swanton keep the Chevy Bolt vehicles in top condition by constantly examining them.
Technology
At Handy Chevrolet near Burlington, we have Bolt EUV and EUV units suitable for people who like technology. The vehicles are fitted with advanced systems for maximum performance and not just the usual stuff you'd expect from an electric car. The Bolt units have Bluetooth connectivity, Android Auto, and Apple CarPlay, which means you can use your phone as an entertainment center on long trips.
The Bolt EUV and EV are also equipped with standard safety features on other vehicles, including lane departure warning systems and rear cross-traffic alert sensors. These features make driving safer than ever before in this day and age.
Contact Us
In the end, Bolt EUV and EV are still excellent options for most people. The units at Handy Chevrolet in St. Albans will live up to your expectations. Visit our showroom today if you want value for your money. Our staff will take you through the entire process of acquiring a Bolt EUV or EV.
How Can We Help?
* Indicates a required field