Why Buy From Handy Chevrolet?
Here at HANDY CHEVROLET, it is our mission to be the automotive home of drivers in the Saint Albans, Burlington, and Franklin County area. We have been a family owned and operated dealership for 50+ years serving our community. We provide a vast selection of new and used vehicles, exceptional car care and customer service with a smile!
Our state of the art drive through service lane assists in creating a limited contact yet highly efficient service process to get you in and out as quickly as possible.  The 
Handy Care
 Service provides you with safe and reliable service you can trust.  Including many benefits to you for state inspections, seasonal maintenance, and peace of mind!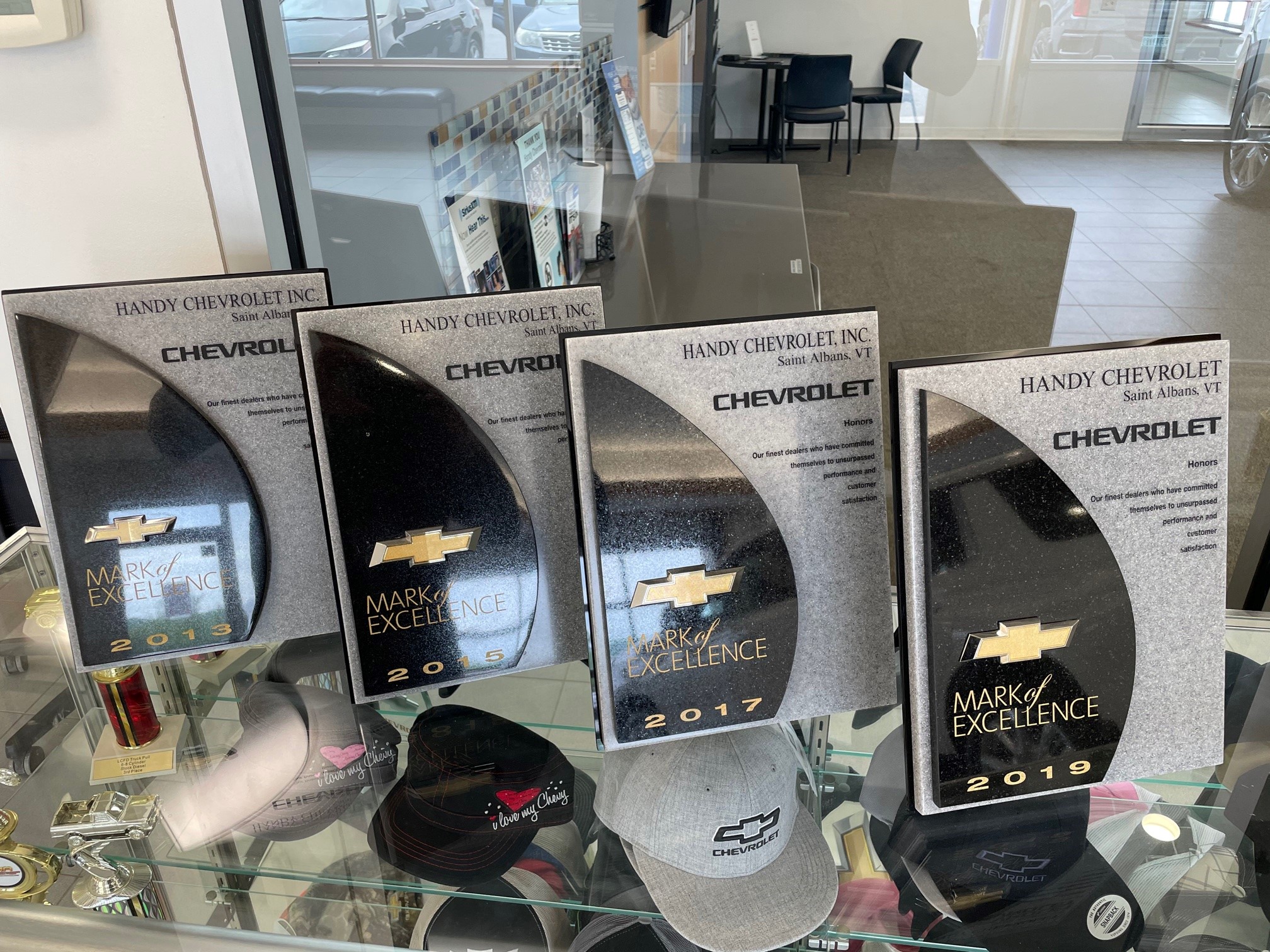 Excellence Recognized
[ Click to Edit ]
Handy Chevrolet of St. Albans is the proud recipient of the following awards: 
Chevrolet Mark of Excellence Winners: 2009, 2013, 2015, 2017, 2019
Chevrolet Dealership for 25 Years Recognition
Dealer Rater 2018 - Dealer of the Year

HANDY CHEVROLET PARTNERS WITH SWEETHEARTS AND HEROES
Handy Chevrolet has partnered with
Sweethearts and Heroes
to Saint Albans Town Education Center about the negative impact bullying can have in our schools and communities. We invited the motivational speakers of Sweethearts & Heroes into our local school to share their unique perspective on bullying, bystander empowerment, empathy, and leadership.
The Sweethearts & Heroes message is to educate one another and offer an action plan for students, teachers, and parents when they're faced with a bullying situation. This universal message is one that we at Handy Chevrolet believe in strongly, which is why we have chosen to bridge the bullying gap with the help of Sweethearts & Heroes. 
Sweethearts & Heroes is designed for grades K-12 and each presentation is carefully tailored to the specific audience. If you're interested in booking a presentation or to learn more about the Sweethearts & Heroes message, please visit their website:
www.sweetheartsandheroes.com.